About FURNYC
We represent over 130 fur retailers and manufacturers in New York City. Most are small, family-run businesses which have been passed from generation to generation.
Fur is a Vibrant Industry

New York is the largest fur retail market in the United States. The fur industry in New York and across the globe is a thriving business and its popularity is increasing. Approximately 70 percent of designers have shown fur in their collections on the runways in Paris, Milan, London and NY in the last few years. Fur is now used as trim on popular parkas, on the popular UGG boots, on handbags, on fake eyelashes, on paintbrushes and home décor. It is used in Shtreimel hats worn by many Orthodox Jewish men. In 2018, the United States manufactured more than $352 billion in fur apparel and accessories, a nearly $20 billion increase since 2014.

Fur is Vital to NYC's Economy

Fur is one of New York's oldest industries and remains an economic engine today. There are more than 150 fur businesses that operate in New York City, providing 1,100 full time jobs. They earn the majority of their revenues through the sale of fur clothing, including outerwear, fur-covered accessories, fur-trimmed clothing, and ancillary services such as cleaning and storage. The average fur businesses had been operating in New York for 44 years, far longer than the lifespan of the average American small business. Primary and secondary fur retailers in New York City generate more than $400 million in revenue per year. Over a ten-year period, a ban would cost the City up to $3.3 billion in lost revenues.

Fake Fur is Terrible for the Environment

Fake fur is made of plastics and petrochemicals, which are not environmentally friendly. With every wash of a synthetic material, tiny microbeads of plastics are shed into the waterways and are swallowed up by marine life and end up in the food chain. 85 percent of clothing in North America ends up in landfills – 24 million tons a year. Real fur on the other hand is an environmentally sustainable product. It lasts for decades and can be restyled as trends change.

Animal Farming is One of the Most Highly Regulated Industries

Fur is one of the most highly regulated industries in New York and nationwide. Fur farmers follow strict codes of practice and must follow state laws on the environment and animal care. Third party independent audits are conducted of the farms every 14 to 18 months to ensure farmers are following all applicable rules and laws. The housing systems for animals are designed based on science. The American Veterinary Medical Association (AVMA) is clear that "When evaluating animal management practices, it is critical to base the evaluation on animal needs, not human needs. For example, an inexperienced person may look at an animal care system and decide the animals do not have enough space based on that person's assessment that they would not be happy in that amount of space; in reality, however, excess space may actually be bad for the animals under certain circumstances".

Animal Farming Produces Many Products in Addition to Fur

Animal farming is highly regulated and produces dozens of products, not just fur. For example, mink oil is used in cosmetics and as a conditioner for leather; their meat is rendered down and used in biofuels and in the pet food industry; the meat is also used as a preferred lure in the crab fishing industry; and the carcasses are composted; the manure is used as a rich fertilizer for agricultural crops.

Banning Fur Will Just Send Revenues to Other States

The ban will not stop the purchase of fur but will send revenues out of New York City and shutter small, family run businesses. Over a ten-year period, a ban would cost the City up to $3.3 billion in lost revenues.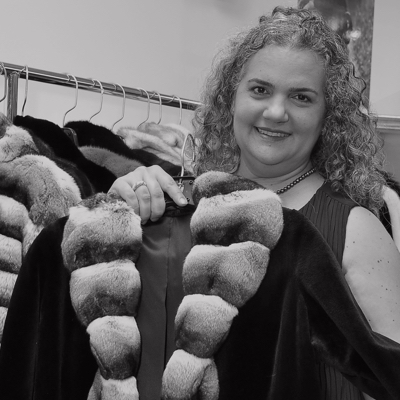 Kim Salvo
Fur Fashion Coordinator
Kim Salvo is a 28-year veteran of the fur industry. She started as a showroom model working during market week while she was in college.  After graduating, she returned to what she thought would be a short-term position which developed into a lifelong career. Working on the wholesale end of the business she has developed lifelong relationships with her clients and gets to share her passion with her merchandising talent.  What has always attracted Ms. Salvo to the fur industry is the tactile, constantly changing fashions of this natural product.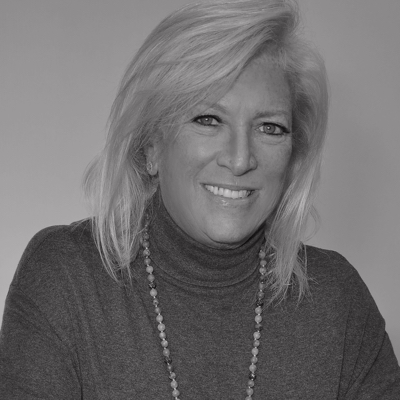 Sandy Blye
Sandy Reports
For Sandy, fur started as a summer job during college. Sandy was a fashion design student at Syracuse University and was looking for a summer job. Family friends recommended her to the fur industry's trade association. For Sandy, it was love at first sight. Working with the American Fur Industry, Sandy worked for four months during the summer coordinating fur fashion shows. After graduating, she took on a full-time role.
In an industry traditionally dominated by men, Sandy rose rapidly through the ranks, becoming Vice President of the association at just 22 years old. She does public relations for fur and writes the industry's weekly newsletter, Sandy Reports. Sandy credits her unique viewpoint as a woman and her consummate passion for fur with her success.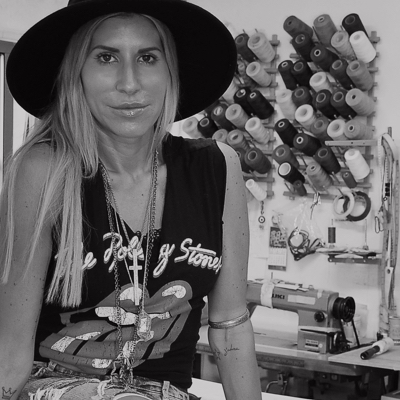 Maria Reich
Reich Furs
As CEO of Reich Furs, there's no wonder Maria Reich has earned the moniker, "The Fur Boss." Growing up in Lincolnwood, IL, Maria loved fashion from an early age, attending the Illinois Institute of Art, where she graduated with a degree in Fashion Design. Following her passions to New York City, Maria became Vice President of J. Mendel in her early 20's and discovered her calling, driving a business and building luxury brands.
Reich Furs was founded in the 1940s when trailblazing women planted seeds of change for women in future generations. Fur was a woman's choice – her own purchase. Today, the traditions continue in New York City, where Reich Furs serves as a creative hub for designers and technicians to collaborate on innovative and luxurious fur outerwear, accessories, and trimmings. Reich Furs has evolved into a vertically integrated fashion organization encompassing international fur sourcing, development, manufacturing and distribution.
Maria continues to stand out as an icon. She is the face of her multiple brands, a leader in the fur industry and a champion of sustainability. She is a forward thinker and always looking to innovate and take her businesses to the next level. Maria runs the day-to-day operations at Reich Furs, leading her dedicated and talented team. Her time is split between being a successful business woman in a global economy and being a creator and designer. Having that balance is what makes Maria who she is. Maria is on a mission to inspire women everywhere to do the same, whether they are in business, mothers, creatives or all of the above, just like her.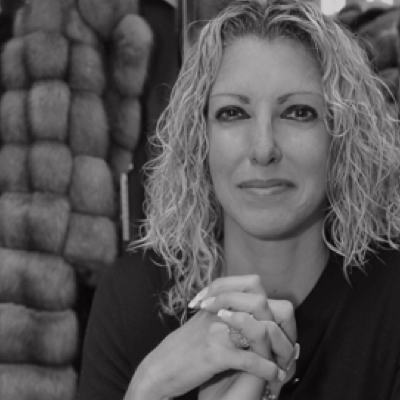 Stacey Panaretos
Steven's Original Outerwear, Inc.
For Stacey Panaretos, fur runs in her blood. Growing up, Stacey's uncle asked her to work in his showroom at Steven's Original Outwear, Inc. It was only natural for the whole family to pitch in, but for Stacey her role continued to grow. What kept Stacey in the industry was the interesting people she got to meet. Stacey's uncle and great aunt have been industry leaders for more than 40 years, remodelling coats for stores across the country, and, over the years, cultivated a diverse clientele with distinct stories and varied backgrounds. After graduating from Pace University with a degree in marketing, Stacey committed herself to the family business, seeking to uphold her uncle's legacy while introducing fresh energy and new ideas. It's a commitment she intends to expand as she takes over the business this year.
Stacey understands what it means to become one of the youngest female owners in the industry. It's a role she readily embraces because she firmly believes it's the future of the industry. By Stacey's own admission, fur is her life. It's her first and last job and she remains excited to be working an industry unlike any other.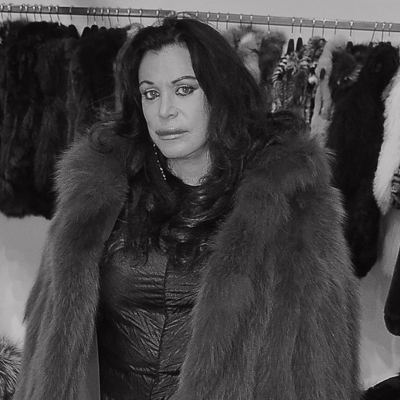 Adrienne Landau
Adrienne Landau, Inc.
Adrienne Landau is both a leader and maverick in the fur industry, creating groundbreaking designs that define and defy what's possible in fur fashion. For Adrienne, fur started as an outlet for art. Her mother studied fashion illustration and was very stylish, but it was not what Adrienne thought she would do. As a young artist in New York, Adrienne would trade her paintings for a few fur scraps provided by the local furrier. With no background in fur, Adrienne collected these first scraps and made her first handbag. From this first bag, a world of possibilities opened up.
Up to that point, the fur industry was based around traditional heavy coats for men. For Adrienne, however, she saw clearly that fur could be a fun accessory for women of any age. Using scraps and mixed furs, Adrienne brought an artist's sensibilities to fur, adding color and texture to a traditional industry. There is no limit to her interest, producing coats, jackets, vests, and ear muffs among other products.
According to Adrienne, the key to success is being adaptable and changing with the times. It's about "loving what I do. I love creating and you have to not give up and keep going."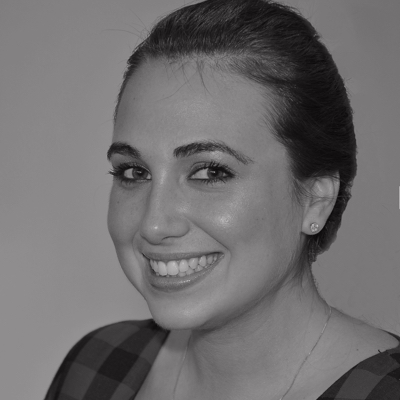 Lauren Corn
Steve Corn Furs
At just 27 years old, Lauren Corn is carrying on the family tradition. She is a fourth-generation furrier in a family business dating back to 1898. Back then, Lauren's great grandfather was a wholesaler, but the business changed with the times and Steve Corn Furs has since moved into retail. When they decided to open a new midtown shop, Lauren came on as store manager. She is carrying on a century of tradition, catering to some of the very same customers and families as her father and grandfather.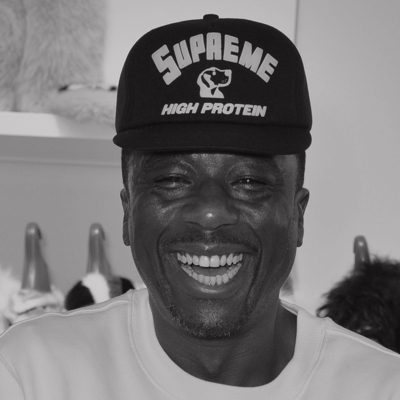 Roger McKenzie
Fashion Stylist
Fashion stylist Roger McKenzie has worked with noted photographers, producers and some of the biggest names in the music industry including Nelly, P. Daddy, Nas, Akon, Sean Paul, Busta Rhymes, Missy Elliot,  Wyclef Jean.  He understands how to take a production from good to incredible, an outfit from fine to fabulous, and a style from low-budget to high-fashion.
Born in Guyana and raised in Brooklyn, Roger started his career in 1993 as an intern in the fashion department of The Source Magazine, the defining publication of Hip Hop culture today. Once there, McKenzie quickly impressed his superiors with his eye for fashion, hardworking attitude, and fierce determination. He was rewarded with his first major assignment – styling the 1993 Bone Thugs N' Harmony cover, followed by the 1994 Back to School fashion spread. McKenzie's hard work paid off for him – by the end of 1994, he had worked his way up to become the magazine's Fashion Director.
Never one to rest on his laurels, McKenzie's accomplishments at the magazine left him hungry for more. It was then that he began working alongside industry heavy weight June Ambrose as a member of her styling troupe, The Mode Squad, known for introducing high fashion into urban music videos. McKenzie became Ambrose's right-hand, and was soon swathing the likes of Lil' Kim in Gucci and Chanel, Foxy in furs and Dior, and Ghostface in a custom fur robe.
In 2002 McKenzie officially left the Mode Squad and made the transition to television, with Heritage Networks bringing him on as head of their Wardrobe Department at Weekend Vibe in late 2002.  Since then McKenzie has styled episodes of Heritage's "Livin' Large", MTV2's "Wack to Mack" , and made appearances on HBO and E! in interviews and alongside Russell Simmons as a commentator for New York's Fashion Week.
A true love of fashion and a desire to excess his creative vision are the catalysts and driving force behind his art.  Never compromising and always on top of his game, McKenzie currently works on independent projects in image consulting, fashion editorials, music videos, and commercials.
"My clients – both celebrities and private – love wearing fur.  They lead active lifestyles and have a wardrobe of furs to fit into all aspects of their lives, whether on the red carpet, going shopping or out to dinner.  The continuation and success of the fur industry is paramount for me so I can continue to dress my clients in this most luxurious and sustainable fabric – fur."